1 tag
2 tags
1 tag
Officially registered in the Mobile and Social...
I will be registered at two schools next year, which is a bit cray, but I'm really excited :)
Art & Science Journal is one year old today :)... →
Interview with apt 613: "Art and Science journal... →
Written by Ryan Saxby Hill on Friday October 19th, 2012 This weekend you don't have to choose between art and science. You get a decent dose of both with the launch of the Art & Science Journal, a student run project out of University of Ottawa. I caught up with Lee Jones the editor and founder of Art and Science to learn more about the project and what we can expect from the journal. Lee is...
1 tag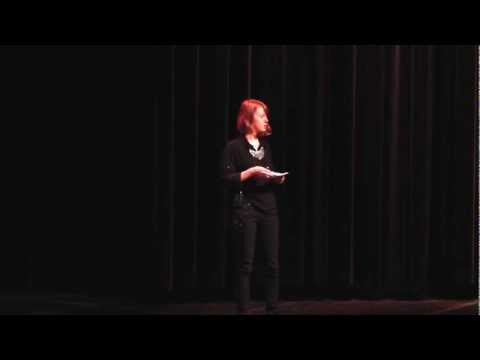 "You must do the thing you think you cannot do."
– Eleanor Roosevelt
Come to the Art & Science Journal fundraiser stoop... →
Art & Science Journal is joining in the Ottawa South sale this Saturday. Come by and get some sweet deals, meet the team, eat some goodies, and paint! I'm personally going through all my books, clothes and other great stuff :) Hopefully see you there!
1 tag
1 tag
I'm going to be presenting at Pecha Kucha Sept... →
I have the delightful opportunity of presenting at Pecha Kucha Volume 6. For this presentation I'm going to be talking about Art & Science Journal the website, our print issue and our plans for the future. Pecha Kucha is a unique form of presentation in that you get to present 20 slides for 20 seconds each. And in between presentations there will be an intermission beer break. So come...
A&SJ got mentioned on the artengine blog! →
Click to read. Artengine, a local community organization that focuses on art and technology, is currently doing a really interesting series on whether Ottawa is a creative city. What's your vote?
1 tag
1 tag
Anonymous asked: In your opinion, what would you say have been the most life changing books you've read?
"It's time to have fun and let the rest follow."
– Tim Ferriss
June is going to be Art & Science Journal Issue 1...
Just watched a TED video about doing something new for 30 days. The next 30 days and a little bit will be on making Art & Science Journal Issue 1. The layout will be quick 200 word articles about an artist and then images of their work. Probably 4-5 of these in the whole issue. If you are an artist and you're down with me emailing you questions shoot me an email! I need people to...
"When we throw out the physical clutter, we clear our minds. When we throw out..."
– Gail Blanke
"Apart from drugs, art is the biggest unregulated market in the world, with..."
– Robert Hughes (The Mona Lisa Curse)
Anonymous asked: do u have a job?
"In having fun myself I have throughout my life been fairly consistently..."
– Iris Murdoch in The Sea, The Sea
"she was simply a bright, friendly woman who knew no fear, trusted her instincts,..."
– Haruki Murakami (1Q84)
Watch
Video: Yeji, music: Ludovico Einaudi - Oltremare  So beautiful : )
"We interpret the world with acquired top down pre-conceptions and good art..."
– Sian Ede, Art & Science 
play smarter, not harder